Valorant rankings are defined as either the in-game ranking system, or as team/player ranking lists, including leaderboards.
Competetive matchmaking and ranks
Valorant has launched competitive matchmaking and ranks. This enables players to take part in the competitive mode in Valorant. Players will also be able to track their rank progress throughout the Act. Each Act will span over a period of about two months. Valorant also plans to introduce ranked leaderboards.
These are the different ranks you can achieve in Valorant competitive mode:
Iron
Bronze
Silver
Gold
Platinum
Diamond
Immortal
Valorant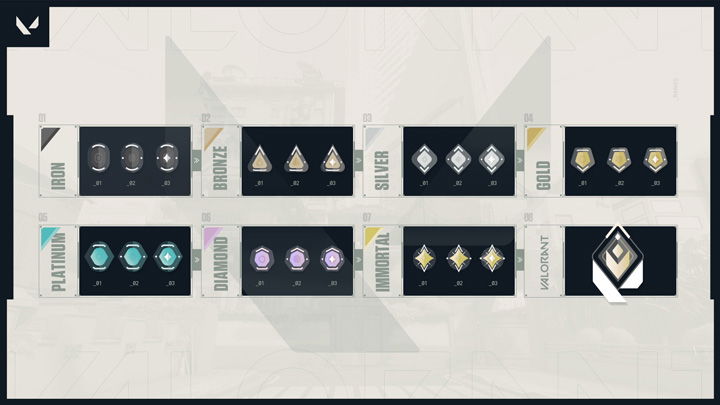 Learn more about Valorant rankings
To learn more about the Valorant ranking system – visit these sites:
If you are looking for Valorant competitive team ranks